A rousing tribute to an eminent American civil rights advocate captures the spirit of the movement.
Join in a rousing celebration of diversity, unity, and peace.
King's Dream is an enthralling live performance and multimedia presentation that offers a moving tribute to Dr. Martin Luther, Jr., the Nobel Peace Prize recipient who led America's peaceful revolution for equal rights for all. (Video preview)
The era is explained and comes alive with songs, thought provoking live commentary, and captivating integrated video projection in this innovative traveling performance piece that tells the story of an American civil rights movement that is dramatic, powerful, and inspirational.
People Are Talking About King's Dream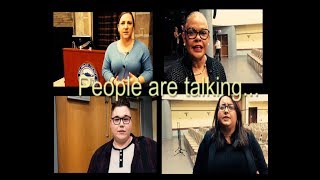 King's Dream is an uplifting multimedia performance that has inspired audiences in many ways. Listen to what people are saying about this dynamic program.
This dynamic program chronicles American presidents John F. Kennedy and Lyndon B. Johnson's courageous attempt to change social norms, while struggling with complexity of the Vietnam War and other global issues during the "turbulent sixties".
Clap your hands and sing along as you learn about the role of music and the African American church during the movement with gosp
el music, the freedom songs, and influential songs of the 1960's that challenged America's social consciousness. Songs like Amazing Grace, Blowin' in Wind, What's Going On and more. King's Dream is an uplifting multimedia performance that engages and inspires all viewing audiences.
  "Our students, faculty and staff cannot stop singing your praises! The program was absolutely wonderful! The narrative was compelling and selection of songs and video were captivating. Your vocalists' voices stirred are audience to tears. Overall, it was an amazing program.
Thank you for sharing your talents with us."
Director,  Office of Diversity Programs
Pace University
 Rave reviews for King's Dream
LIVE Music  
LIVE Narration  
Video Projection