Amazing American Women Pioneers
The amazing stories of Abigail Adams enduring letter, Harriet Tubman's Underground Railroad, and the courageous efforts of Native American Sarah Winnemucca, come to life in this enchanting program.
HerStory Promo Video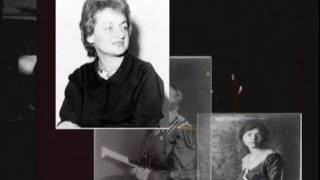 Herstory uses archival film, images, and stirring songs to commend the work of American women pioneers who, by overcoming enormous odds, changed the course of history. Relive the legend of Susan B. Anthony and those involved in the Women's Suffrage Movement.
Journey through to the 1970's, when Gloria Steinem and the other reformers, artists, educators, scientists, and revolutionaries challenged the injustices of cultural traditions and gender discrimination. Stirring musical performance includes inspiring songs such as I Am Woman, Swing Low Sweet Chariot, And more! Celebrate HerStory during March's Women's History Month commemoration.
PROGRAM INCLUDES:
LIVE Music
Live Narration
Video Projections

PROGRAM DURATION: 45 minutes
PROGRAM MATERIALS: Teaching resources