Legends of the Harlem Renaissance

It's the "Roaring Twenties" and Harlem, New York becomes the new center of black culture and artistic expression.
Writers Langston Hughes and Zora Neal Hurston compose fascinating stories of black life in America, while jazz greats Cab Callaway and "The Duke" fill the streets and airwaves with red-hot rhythms during the height of the Jazz Age. Foot stomping music and fun commentary make this exhilarating multimedia presentation a memorable learning experience for all.
Harlem Grooves Promo Video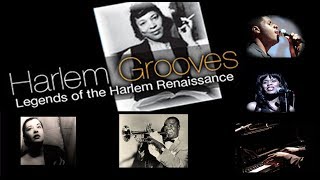 Harlem Grooves celebrates the blossoming of African American culture, particularly in the creative arts, and the most influential movement in African American literary history. Embracing literary, musical, theatrical, and visual arts, participants laid the groundwork for all later African American literature and had an enormous impact on subsequent black literature and consciousness worldwide. While the Renaissance was not confined to the Harlem district of New York City, Harlem attracted a remarkable concentration of intellect and talent and served as the symbolic capital of this cultural awakening.
"The 'Harlem Grooves' program was outstanding. The talent of the singers and choice of music is exemplary. The students were engaged throughout the presentation. The history lesson was both informative and interesting.  I would highly recommend this program to secondary schools looking for an insightful enjoyable experience."
Mrs. Roberta Schectel, Vice Principal   Steinert High School, Hamilton, NJ
TARGETED AGE GROUP: Age 6+
PROGRAM DURATION: 45 Minutes
PROGRAM MATERIALS: Student Worksheets and teaching guides
CORE CURRICULUM & TOPICS: Humanities, Diversity, Language Arts, Social Studies, Literature, Visual Arts, Black History, Civil Rights, Music education.